News
News - Peter S. Allen MR Research Centre
Thursday, September 14, 2017, 15:36
Finding New Ways to Diagnose ALS Faster with Advanced Imaging
"If we could identify people with different types and progressions of ALS more quickly, we could find a breakthrough therapy faster" Dr. Sanjay Kalra, Neurologist, University of Alberta.

Dr. Kalra is a professor in the department of medicine (neurology) and member of the Neuroscience and Mental Health Institute at the University of Alberta.. His focus has been to develop and validate advanced MRI methods that can be used as a biomarker, a biological marker that allows physicians to detect disease earlier, monitor disease progression and evaluate new therapies.

Read full story at ALS Canada blog.

Monday, October 31, 2016, 13:46
MR Centre alumni Catherine Lebel in "Top 40 under 40"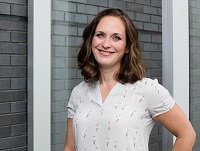 Dr. Catherine Lebel, alumni of Biomedical Engineering and of MR Research Centre (supervised by Dr. Christian Beaulieu) has been announced a recipient of "Top 40 under 40" award. Dr. Lebel, currently Assistant Professor, Department of Radiology, University of Calgary, has transformed the MRI scanning experience for preschool-aged children at the Alberta Children's Hospital, allowing her to collect one of the largest samples of brain MRI data from this group in the world. This is a significant extension of her research focus from PhD program University of Alberta, studying developing brain.
Avenue Calgary article

Thursday, November 19, 2015, 15:05
Alberta to lead national ALS research team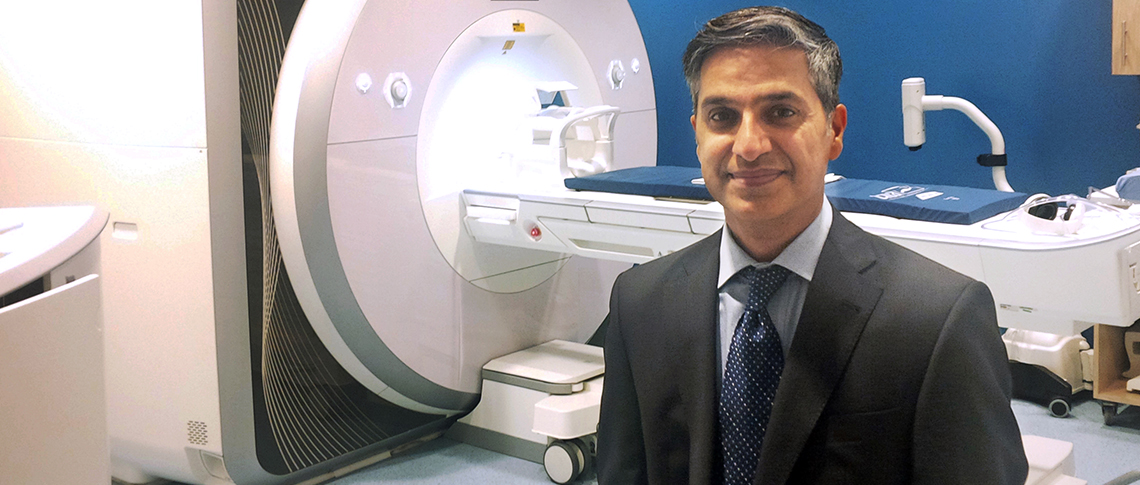 $2.94M grant drives hopes for better detection and cure

With today's announcement by the ALS Society of Canada of $15 million in grants for research projects across Canada, this money is now being put to use to help patients and families living with this fatal disease.

The largest grant — $2.94 million — has been awarded to Dr. Sanjay Kalra, co-medical director of the Alberta Health Services' ALS Clinic in the Edmonton Zone, and University of Alberta Professor in the Department of Medicine (Neurology).

Dr. Kalra and his research team intend to use Magnetic Resonance Imaging (MRI) technology to study changes in the brains of people with ALS.

Read more
ALS Canada Hudson Team grant announcement

Wednesday, December 09, 2015, 14:56
Drugs prevent heart damage during breast cancer treatment, study shows

Clinical trial shows heart medications prevent damage during chemotherapy for patients with breast cancer.

Edith Pituskin and Ian Paterson led a five-year clinical trial showing that heart medication taken in combination with chemotherapy reduces the risk of serious cardiovascular damage in patients with early-stage breast cancer.

UAlberta News - PDF file

Sunday, September 27, 2015, 16:52
New Siemens Prisma 3T MRI Operational
Brand new Siemens Prisma 3T MRI has been delivered and after passing all tests is now fully operational for all research studies.
See images

Friday, December 12, 2014, 16:02
Ingenuity helps engineering grad succeed in strong field
Inspired by two grandfathers, master's grad Kory Mathewson is engineering new MRI techniques to help people live longer, healthier lives. - UofA News

Monday, May 13, 2013, 11:20
Advancing medical science at UAlberta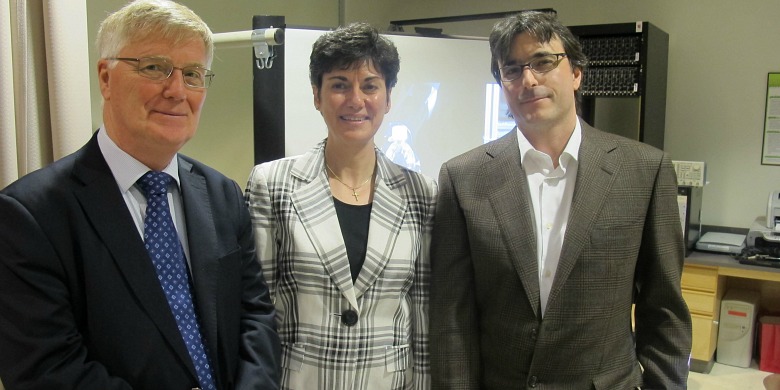 A group of researchers, led by Christian Beaulieu and Sandy McEwan, received $5.5 million in CFI (Canada Foundation for Innovation) funding and $5.5 million in Research Capacity Program support to purchase new imaging equipment that can be used to better detect and understand cancer, neurological disorders and cardiovascular disease.

Beaulieu and McEwan's team will upgrade two pieces of equipment and purchase a new piece of equipment. In the Peter S. Allen MR Research Centre, the 1.5-tesla MRI scanner will be replaced with a 3-tesla MRI scanner, and critical upgrades will also be made to the 4.7-tesla MRI—the second-strongest MRI scanner in the country and one of only two MRIs in the world at that strength. This scanner can generate brain images of unprecedented quality.

"The new MRI scanners are incredibly powerful," said Beaulieu. "It will allow us to get more signal from the body, to take better pictures and to detect pathology that we can't detect at lower magnetic fields. Ultimately, it will give us a non-invasive tool to investigate human disease from head to toe."

Faculty of Medicine & Dentistry researcher Vivian Mushahwar and her team received more than $3 million in funding from the CFI, and over $3 million from Alberta Enterprise and Advanced Education's Research Capacity Program, to help establish a Centre for Neural Interfaces and Rehabilitation Neuroscience.

Article and picture used from the full story at UAlberta News

Wednesday, August 15, 2012, 16:11
CIHR funding - Dr. Sanjay Kalra (ALS)
Congratulations to the team lead by Dr. Sanjay Kalra for getting CIHR funding for the project Magnetic resonance imaging biomarkers in ALS

Saturday, July 30, 2011, 20:09
New CIHR funding
Congratulations to Don Gross/Christian Beaulieu and Nikolai Malykhin (with Esther Fujiwara and Richard Camicioli) for successfully securing CIHR Operating grants in recent (2011/03) competition, for projects "Characterizing the epileptic network in epilepsy" and "Neuroimaging biomarkers of cognitive aging", respectively.

CIHR website

Friday, August 13, 2010, 14:48
Congrats to Dr and Dr Lebel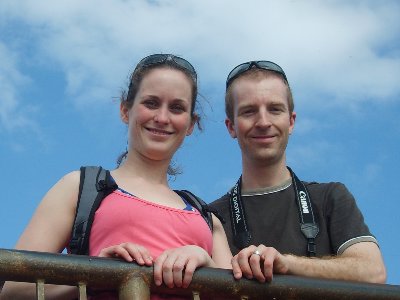 In a short span of time, both Catherine and Marc Lebel defended their PhDs. Catherine's project was Diffusion tensor imaging of neurodevelopment (Supervisor: C. Beaulieu) and Marc's was Novel high-field brain imaging techniques (Supervisor: A. Wilman).

Congratulations - we wish you the best and certainly hope you will enjoy California - although not too much, so you have a motivation to come back one day