3T Siemens Prisma
3T Siemens Prisma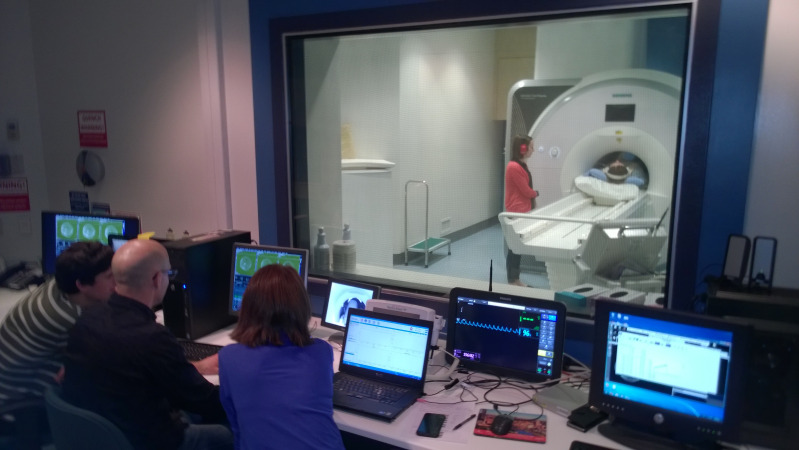 Siemens Prisma 3T is a state-of-the art MRI developed by Siemens for clinical research. This allows for development of new advanced imaging techniques and fast application in clinical research. As such, it offers a wide range of coils and sequences, with the added benefit of a research site.
Our system has been delivered as scheduled on July 27, 2015 and after commissioning and testing, has been in full service since September, 2015.
Shared agreement between Radiology (Alberta Health Services) and Faculty of Medicine and Dentistry provides a certified MR Technologist and registered nurse during daytime hours in order to assist with subject screening, data acquisition and with drug or contrast agent delivery.


Sequences available
Standard library of a Siemens medical system - Syngo VE11B; in-house optimized sequences (heart and lung imaging, multi-nuclear imaging)
Coils available
Transmit:
whole body (2 channel)
Receivers:
whole body
head/neck 20 channel
head/neck 64 channel
spine array 32 channel
2x body array 18 channel
TxRx Knee (1Tx, 15 Rx channel) (QED)
hand/Wrist 16 channel
loop (3,7,11 cm)
flexible coils (large, small) 4 channel
2x special purpose 4 channel
breast coil 10+16 channel (Sentinel)
31P 1H TxRx surface (Rapid)
23Na 1H head (Rapid)
small resonator (35mm birdcage) (Rapid)
Peripheral systems available
MedRad power injector
Invivo Expression patient monitor (non-invasive blood pressure, heart rate, oxygen saturation, ECG)
projector with in-bore screen, response buttons and joystick, presentation computer (functional MRI setup)
Elastography
Ergostep (exercise equipment)