History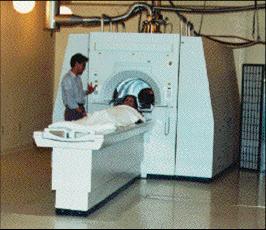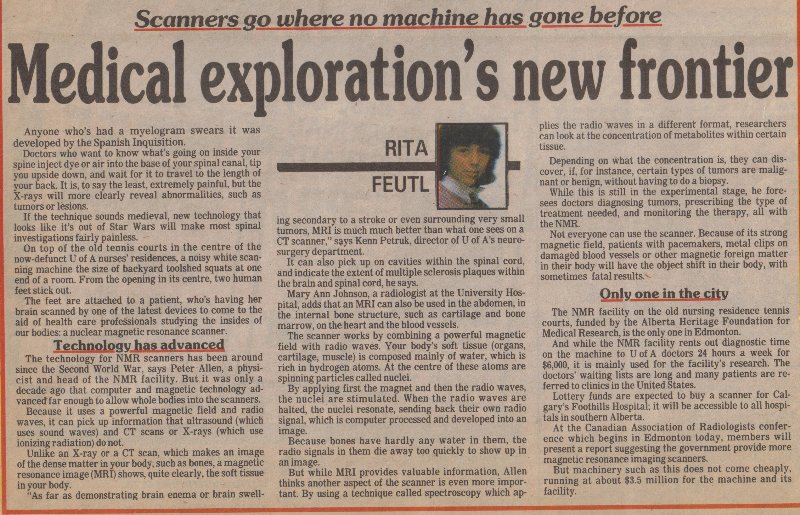 The foundation for the current facility has been laid in 1985, when Dr. Peter Allen, recruited from England just two years before that, secured the first clincal MRI scanner in Western Canada. This system has been funded by the AHFMR (Alberta Heritage Foundation for Medical Research), and although it was primarily a research system, it gave an opportunity to Diagnostic Imaging (Radiology Department) of the University of Alberta Hospital to use this novel system in patient care. (see also article from Edmonton Journal - on the right, or in Media section).
In 1994, thanks to Dr. Wayne Martin and the Toupin Foundation, the first high field system (3.0T) in Alberta has been set up. This system, although with multiple upgrades, serves us till today.
In 2002, the current facility has been established. A generous donation from Al Owen and his family helped to kickstart the fundraising for the 20% of funds required, to complement the 40% brought by CFI (the Canadian Foundation for Innovation) and the 40% from the Province of Alberta.
This funding has been used to transfer Dr. Allen's vision to reality - building a very unique research centre, that has been one of the leaders in MR research in Canada ever since.