News
News - Peter S. Allen MR Research Centre
Monday, May 13, 2013, 11:20
Advancing medical science at UAlberta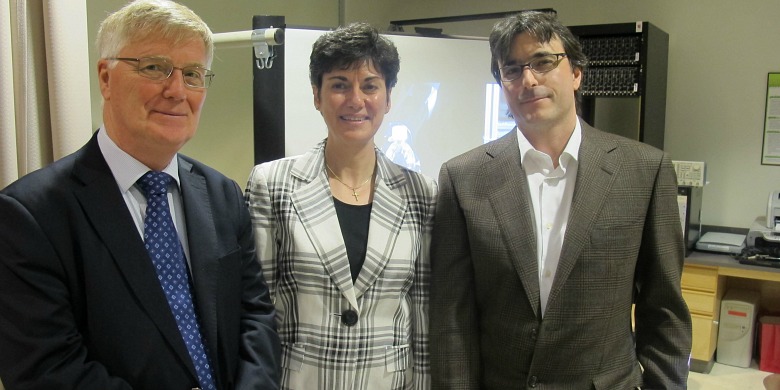 A group of researchers, led by Christian Beaulieu and Sandy McEwan, received $5.5 million in CFI (Canada Foundation for Innovation) funding and $5.5 million in Research Capacity Program support to purchase new imaging equipment that can be used to better detect and understand cancer, neurological disorders and cardiovascular disease.

Beaulieu and McEwan's team will upgrade two pieces of equipment and purchase a new piece of equipment. In the Peter S. Allen MR Research Centre, the 1.5-tesla MRI scanner will be replaced with a 3-tesla MRI scanner, and critical upgrades will also be made to the 4.7-tesla MRI—the second-strongest MRI scanner in the country and one of only two MRIs in the world at that strength. This scanner can generate brain images of unprecedented quality.

"The new MRI scanners are incredibly powerful," said Beaulieu. "It will allow us to get more signal from the body, to take better pictures and to detect pathology that we can't detect at lower magnetic fields. Ultimately, it will give us a non-invasive tool to investigate human disease from head to toe."

Faculty of Medicine & Dentistry researcher Vivian Mushahwar and her team received more than $3 million in funding from the CFI, and over $3 million from Alberta Enterprise and Advanced Education's Research Capacity Program, to help establish a Centre for Neural Interfaces and Rehabilitation Neuroscience.

Article and picture used from the full story at UAlberta News

Wednesday, August 15, 2012, 16:11
CIHR funding - Dr. Sanjay Kalra (ALS)
Congratulations to the team lead by Dr. Sanjay Kalra for getting CIHR funding for the project Magnetic resonance imaging biomarkers in ALS

Saturday, July 30, 2011, 20:09
New CIHR funding
Congratulations to Don Gross/Christian Beaulieu and Nikolai Malykhin (with Esther Fujiwara and Richard Camicioli) for successfully securing CIHR Operating grants in recent (2011/03) competition, for projects "Characterizing the epileptic network in epilepsy" and "Neuroimaging biomarkers of cognitive aging", respectively.

CIHR website

Friday, August 13, 2010, 14:48
Congrats to Dr and Dr Lebel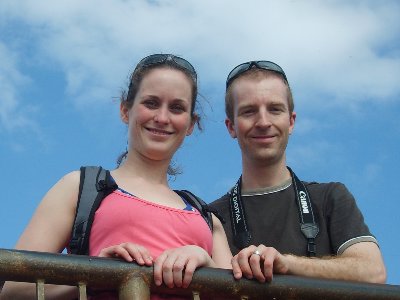 In a short span of time, both Catherine and Marc Lebel defended their PhDs. Catherine's project was Diffusion tensor imaging of neurodevelopment (Supervisor: C. Beaulieu) and Marc's was Novel high-field brain imaging techniques (Supervisor: A. Wilman).

Congratulations - we wish you the best and certainly hope you will enjoy California - although not too much, so you have a motivation to come back one day

Thursday, August 12, 2010, 14:56
University Hospital Foundation Annual Report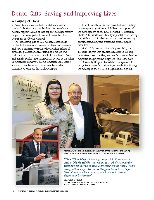 University Hospital Foundation, 2008-2009 report:

Donor Gifts: Saving and Improving Lives

Donation by Al Owen provided seed funding to leverage many millions of dollars that supported the development of the Peter S. Allen MR Research Centre.

http://www.universityhospitalfoundation.ab.ca/Document.Doc?id=37 (page 20) -
Article in PDF - Page in JPG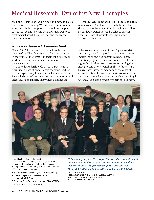 Medical Research: Exploring New Therapies

One in 100 Albertans will develop schizophrenia in their lifetime. A multidisciplinary team of professionals has come together in a three-part study funded by the Foundation's Team Research Grant to look for answers to this puzzling and often devastating illness.

http://www.universityhospitalfoundation.ab.ca/Document.Doc?id=37 (page 22) -
Article in PDF - Page in JPG
See team profile page

Thursday, June 03, 2010, 17:17
UofA Staff spotlight - MRI staffer drawn to U of A by forces at work
MRI staffer drawn to U of A by forces at work
Michael Brown

Just like principles that drive the magnetic resonance imaging machine he cares for, Peter Seres says there is a certain magnetism that draws him to the University of Alberta.
"The university is a great institution for both education and research. The support that comes for research is amazing, and the recognition of support staff is a very important part of why the university is doing as well as it is," said Seres, a magnetic resonance research assistant with the Department of Biomedical Engineering in the Peter S. Allen MR Research Centre.

Read full original Folio article or check out PDF file in our Media section.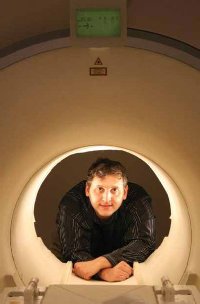 Tuesday, May 04, 2010, 03:04
Strong presence at the ISMRM Annual Meeting 2010
MR Research Centre has a strong presence at the Joint Annual Meeting ISMRM-ESMRMB 2010, 1 - 7 May 2010, Stockholm, Sweden.
3 faculty members, 1 staff and 7 students are attending and presenting their work (see schedule for details).

Congratulations to Catherine Lebel for receiving the Junior Fellowship award!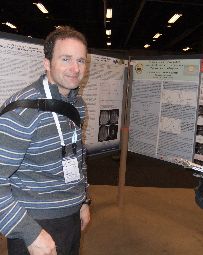 Wednesday, April 28, 2010, 11:24
Research Teams web page available
We have added yet another page to out site, this one dedictaed to all our Affiliated Research Teams (you can also find the link in the main menu under Research).

Monday, February 22, 2010, 15:04
Updated screening forms available online
Updated screening forms are available on the website (under Resources / Safety) - or click right here for Male and Female form (in PDF format).

These are updated versions of the "pink" and "blue" forms found in the MR Centre. Please make sure you use ONLY the updated version for screening of your subjects.

Thursday, February 04, 2010, 15:46
Motor-skill activities hold promise of rewiring children's damaged brains
Researchers hope repetitive tasks can reverse effects of alcohol.

"Alcohol damages many parts of the developing brain, says Christian Beaulieu, a brain imaging expert at the University of Alberta. It can affect areas and structures critical for memory, learning and abstract thinking. He and his colleagues have shown it also damages white matter, the connections that allow parts of the brain to communicate and work together. "

The Globe and Mail article discusses research of children with a fetal alcohol spectrum disorder, or FASD, at the University of British Columbia.